Brenda Elsey, Associate Professor of History, will be at Cornell University on March 19 to present the Seymour Lecture in Sports History. The title of her presentation is "Fútbol Feminista: Solidarity & History of Latin American Women's Soccer."
Professor Elsey is the co-author of Futbolera: A History of Women and Sports in Latin America with Joshua Nadel. The book traces the evolution of women's participation in sports in Latin America, from physical education to amateur clubs to the creation of national teams.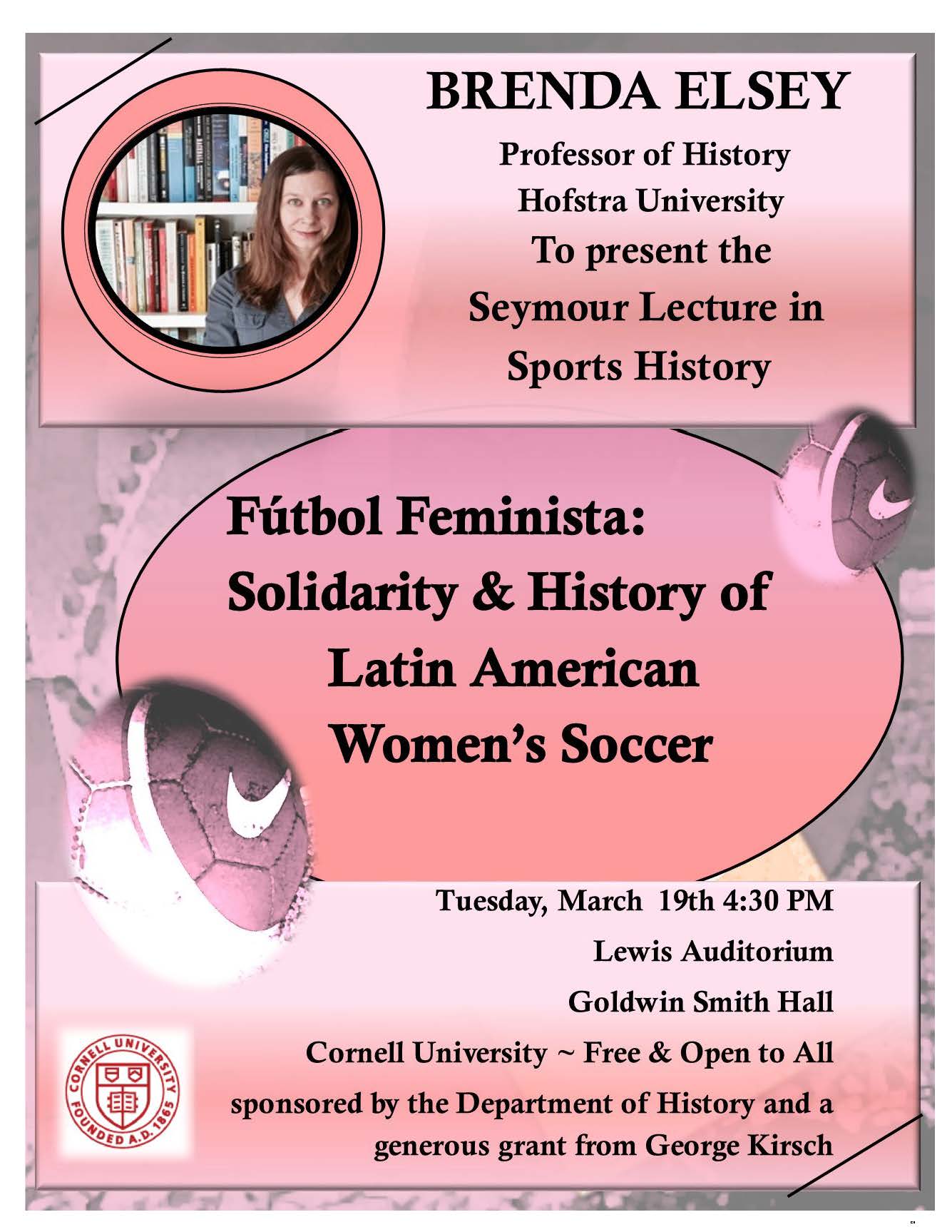 Professor Elsey, who is also co-director of Latin American and Caribbean Studies, was the recipient of a Fulbright grant that gave her the opportunity to teach and conduct research in Argentina, focusing on the history of women's soccer, from the 1930s until present.
Last week she co-directed the symposium "Critical Sports Communities: New Directions in Sports Scholarship, Journalism and Activism" which analyzed how sports media is evolving due to changing technologies, news reporting formats, and movements promoting social justice, greater diversity and inclusion among athletes.

The Harold Seymour Lecture in Sports History brings distinguished sport historians to Cornell. Seymour was the first baseball historian, known for his three-volume book detailing the development of the sport from an amateur pastime into a professional sport.