Daniel Mendelsohn, an interna­tionally-bestselling author, award-winning critic, essayist, and Harper's columnist, closes the chapter on the Fall 2018 season of Great Writers, Great Readings on Wednesday, November 14.  His most recent book, An Odyssey: A Father, a Son, and an Epic, recounts his travels around the Mediterranean with his late father, a scientist, while reading the Odyssey. The memoir was named a best book of 2017 by NPR, Library Journal, The Christian Science Monitor, and Newsday, and received several international literary awards and recognitions, including France's Prix ​​Méditerranée.
Mendelsohn's reading will take place at 6:30 p.m. at the Guthart Cultural Center Theater, first floor, Axinn Library, South Campus.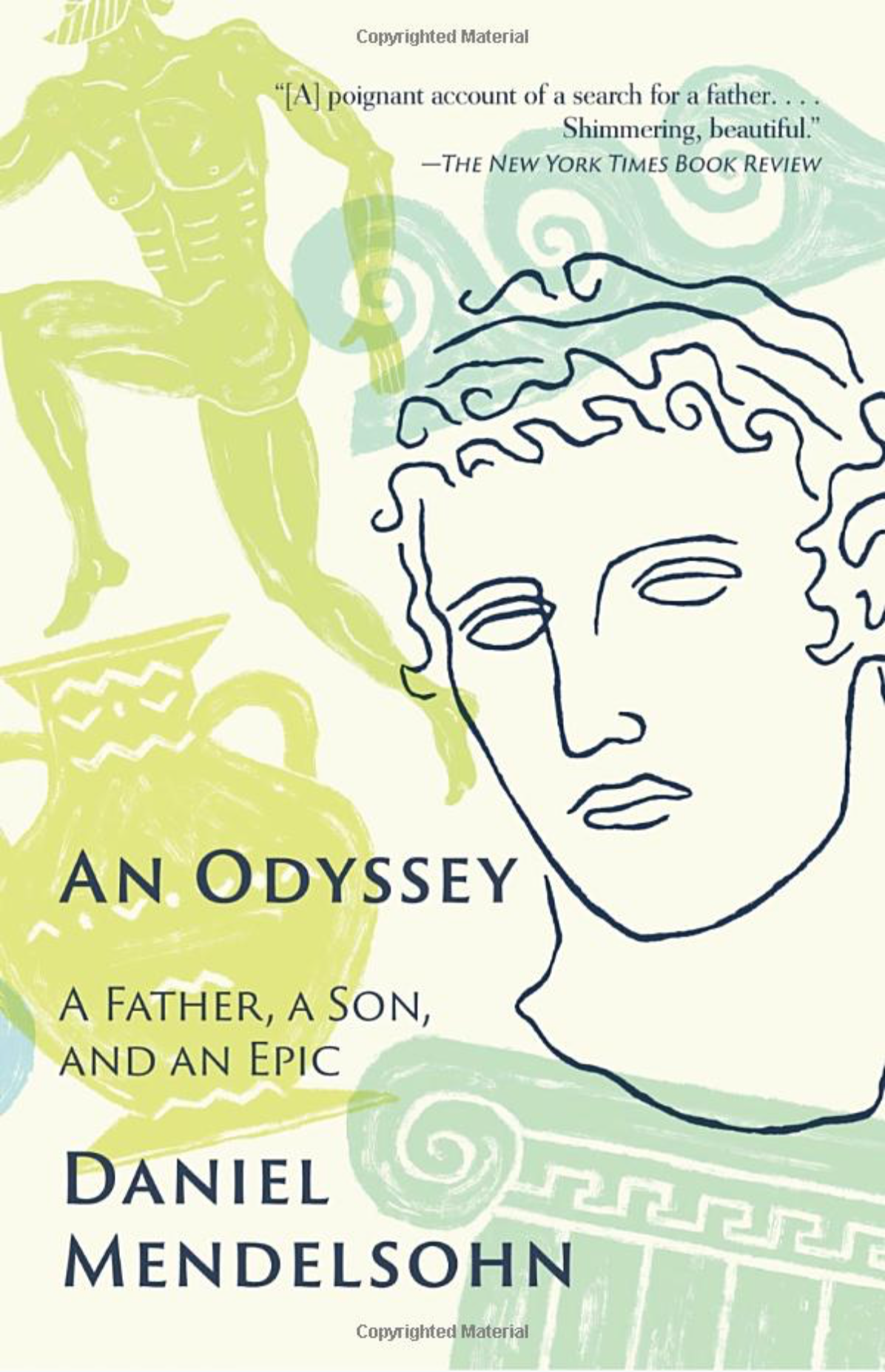 Mendelsohn began his career in journalism in 1991, contributing to such publications as The Village Voice and The Nation while completing his PhD in Clas­sics at Princeton. Since then his translations, reviews, and essays on books, movies, theater, and television have appeared regularly in numerous national publications, most frequently the New Yorker, The New York Review of Books, and The New York Times.  Mendelsohn is the author of seven books. The Elusive Embrace (1999), a memoir of family history and sexual identity twined around meditations on classical texts, was a New York Times Notable Book of 1999 and a Los Angeles Times Best Book of the Year. His first collection of essays, How Beautiful It Is and How Easily It Can Be Broken (2008) was a Publishers Weekly Best Book of the Year. His second collection, Waiting for the Barbarians: Essays from the Classics to Pop Culture (2012), was a finalist for the National Book Critics Circle Award in Criticism and runner-up for the PEN Art of the Essay Award. The Lost: A Search for Six of Six Million, the 2006 account of Mendelsohn's search for information about six relatives who perished in the Holocaust, was a New York Times and international bestseller, and went on to win the National Books Critics Circle Award.
Great Writers, Great Readings, now in its 15th year, brings writers from all genres to campus to meet with creative writing students for workshops and question/answer sessions. The authors also conduct a reading and book signing that is open to the public.
Great Writers, Great Readings is sponsored by the English Department, the MFA in Creative Writing Program and the Hofstra Cultural Center. Events are free and open to the public. For more information call the Hofstra Cultural Center at 516-463-5669.