A book launch party for This Is the Place: Women Writing about Home, co-edited by Assistant Professor of English Kelly McMasters and Margot Kahn, will take place at McNally Jackson Books on Tuesday, November 14, at 7 p.m. at 52 Prince Street in New York City. The book was named one of "6 Books You Need to Read in November" by Town & Country magazine for November 2017.
Thirty women writers explore the theme of home in personal essays in This Is the Place, published by Seal Press/Hachette Book Group. They write about neighbors, marriage, kids, sentimental objects, homelessness, domestic violence, solitude, immigration, gentrification, geography, and more. They ask, what makes a home? What do equality, safety, and politics have to do with it? And why is it so important to us to feel like we belong? In celebration of this anthology, contributors Sonya Chung, Leigh Newman, Line Ferreira, and Naomi Jackson will appear in conversation with Professor McMasters and Ms. Kahn.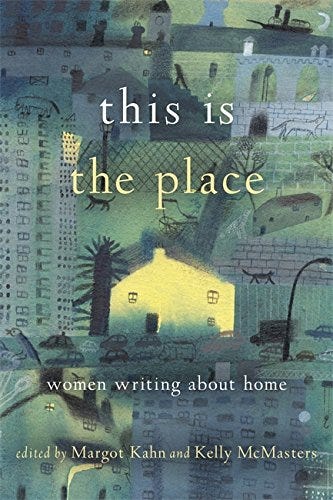 Professor McMasters teaches nonfiction writing in the MFA in Creative Writing Program and is the Director of the Publishing Studies Program. She is also the author of Welcome to Shirley, listed as one of Oprah's top 5 summer memoirs and the basis for the documentary film The Atomic States of America, a 2012 Sundance selection. McMasters' essays, reviews, and articles have appeared in The New York Times, The Washington Post Magazine, The Paris Review, The American Scholar, River Teeth: A Journal of Narrative Nonfiction, Newsday, and Time Out New York, among others.
Visit the McNally Jackson website or Facebook for more information on this event.