Hofstra University Provost and Senior Vice President for Academic Affairs Gail Simmons is one of 32 chief academic officers selected to participate in a national higher education program that is exploring how digital technology may increase student retention and academic success, especially among those who are first generation, low income, or students of color.
The Association of Chief Academic Officers' (ACAO) Digital Fellows Program is designed to provide critical information, effective resources, and tested strategies to help chief academic officers and their faculty understand and adopt high quality digital courseware. Supported by a grant from the Bill & Melinda Gates Foundation, the ACAO Fellows Program will additionally curate a rich, public archive of resources on digital learning and related issues to serve the community of chief academic officers (CAOs) who want to leverage digital curricular materials to foster student engagement and enhance learning at their institutions.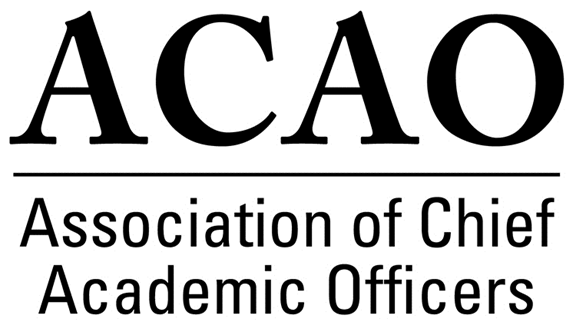 "I am honored to have been chosen as an ACAO Digital Fellow. There are many faculty across Hofstra who have adopted digital learning technology in their classrooms to maximize our students' learning," said Provost Simmons. "As a digital fellow, I will work to place Hofstra on the leading edge of digital learning technology, even as we re-emphasize our personal, hands on approach to education. Hofstra can become a leader in 'high tech-high touch' education for 21st century students."
"We were delighted with the response from the CAO community to the fellowship opportunity," said Laura Niesen de Abruna, principal investigator for the ACAO Digital Fellows Program and provost at York College of Pennsylvania. "The 32 men and women selected as ACAO Digital Fellows represent a wide variety of campuses and bring a rich portfolio of personal, professional, and professorial experience and expertise to this initiative."
Dr. Gail Simmons has served as provost and senior vice president for academic affairs of Hofstra University since 2015. She came to Hofstra from Manhattanville College in Westchester, where she served as chief academic officer, as well as a professor of biology. Prior to her tenure at Manhattanville, Simmons was dean of the Division of Science and Technology at the College of Staten Island of The City University of New York (CUNY). She also served as founding dean of the School of Science at The College of New Jersey and as associate dean of the Division of Science at The City College of CUNY, where she began her career as a member of the faculty.
Chartered in 2013, the vision of the ACAO is to provide professional development and networking opportunities to all individuals who are responsible for the leadership of academic affairs in institutions of higher education.  The year-long fellowship opportunity with the ACAO includes four meetings (or convenings) of the Fellowship recipients for workshops on digital learning. The Gates Foundation grant also includes support for individual campus projects focused on digital learning.