This Sunday, March 2, at 3 p.m., Dr. Paula Uruburu, professor of English, will present a lecture as part of the 2014 Whitehall Lecture Series on "Crimes of the Century" at the Henry Morrison Flagler Museum in Palm Beach, Florida.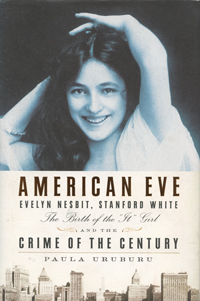 Dr. Uruburu's lecture, "American Eve: The 'It' Girl and the Crime of the Century" is based on her 2009 book about Evelyn Nesbit, the original Gibson Girl and first "It Girl," whose insanely jealous millionaire husband, Harry K. Thaw, killed her lover, Stanford White, architect of much of New York City. The scandal, and the wildly popular courtroom drama that followed, sparked an entire industry of news and gossip that captivated the nation. The drama signaled the beginning of America's growing obsession with glamour and celebrity, and intrigued Americans through media coverage that spilled the seedy details of Thaw's crime of passion.
Dr. Uruburu's lecture will be simulcast online. For more information click here.